Search Engine Optimization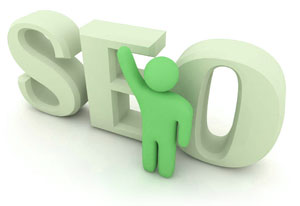 Search Engine Optimization (SEO) is the process of optimizing a website or online content in order to increase its visibility and ranking on search engine results pages (SERPs). The goal of SEO is to make it easier for search engines like Google, Bing, and Yahoo to find and index your website, and ultimately to drive more traffic to it.
We provide Natural Organic Search Engine Optimization. Whether it is your existing site or a new launch, we optimize your website to get more traffic to your website by using the right keywords, tagging, and HTML coding. We do all the research on the topic of your website and thereafter proceed with search engine optimization. Each web page is optimized with the correct keywords to generate targeted traffic for your web pages.
Our SEO service includes:
Keyword research and placement
Optimizing Title, meta and other tags
SEO-optimized URL naming/renaming
SEO-friendly HTML coding and performance tracking
SEO copyrighting
Link Building – General and Local Directories
Web Analytics – Google Analytics and Clarity Analytics
Thank you for choosing us for your search engine optimization needs. If you have any questions or need assistance, please don't hesitate to contact us.