Pay Per Click Advertising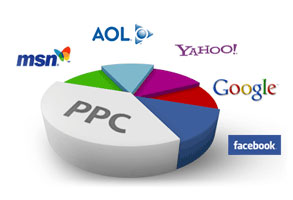 We offer pay per click advertising management service to get targeted visitors to your website.
We manage Pay Per Click Google Adwords, Microsoft Adcenter, Facebook Ads, and Yahoo Ads accounts for keywords research to generate targeted visitors and bidding cost to detailed traffic analysis and reporting.
Due to a lot of competition online, Paid keywords and key phrase advertising is required to be implemented to get targeted traffic to your website and convert it to leads. This helps sell or create awareness of your products and services in the region you plan to market and sell.
We have been providing pay per click, PPC advertising (paid search and internet advertising) management services worldwide since 2005. Our PPC management service includes:
Keyword research for traffic and bidding cost
Target audiences based on various factors
Geo-targeting such as country and city
Placement targeting
Detailed analysis and reporting
Feel free to write to us about your requirement and quote for PPC advertising management.